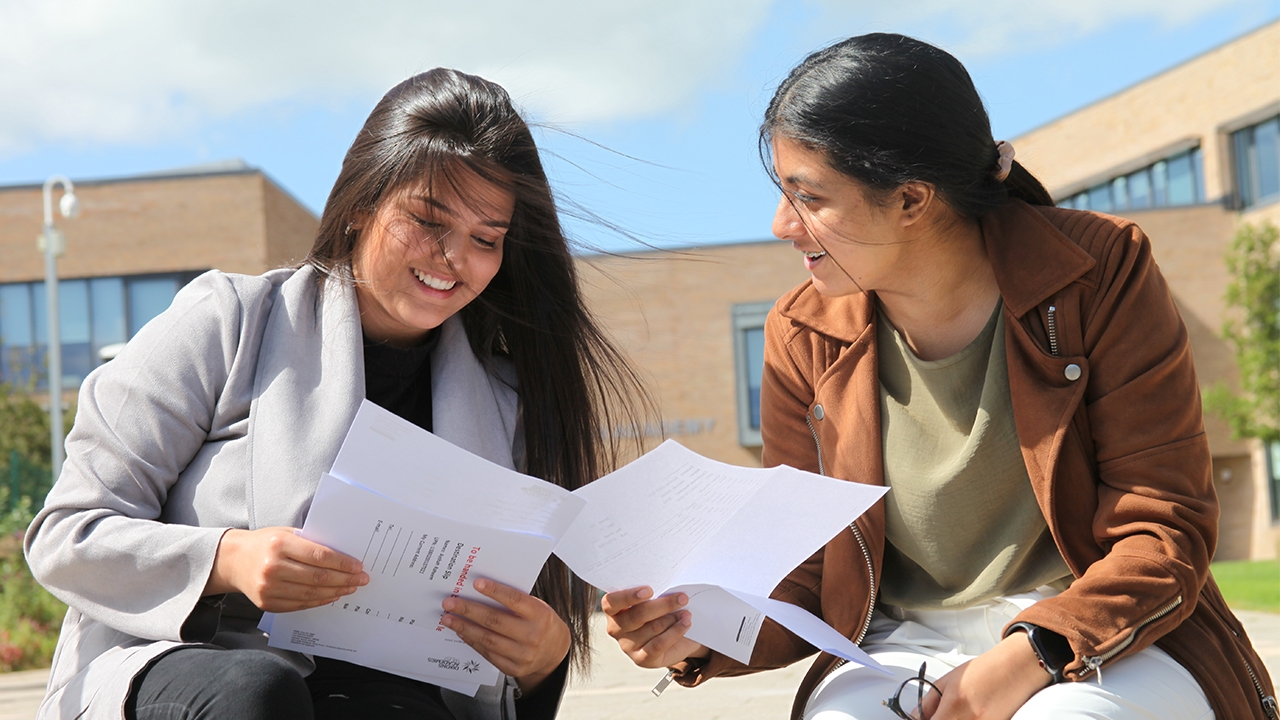 Results
Dixons Allerton Academy staff, students and their families are once again celebrating our best ever GCSE exam results. Continuing to build on the successes of 2017, Dixons Allerton Academy celebrates sustained and significant improvements in its GCSE results.


English, maths and science all recorded 50% or better at grade 5
English and Mathematics combined improved at 5+ by 11% to 44% and at Grade 4+ by 9% to 62%.
English recorded 77% Grade 4+ a rise of 10% on last year whilst mathematics recorded 66% Grade 4+, up on last year's figure by 5%. English saw their Grade 5+ rise by 7% to 57% whilst mathematics saw their Grade 5+ rise by 11% to 51%
Science saw a 24% rise in Grade 4+ (compared to Grade C last year) to 63% and also recorded 51% Grade 5+.
Attainment has improved across the board
Year on year the quality of the grades achieved rises. The number of all 9-7 grades (or equivalent A*-A) rose by 5%.
51% of all results were Grades 9-5 (or equivalent A*-B) a rise of 14% on last year
The 5A*-C (incl. EM) rose by 9% last year to 61% this year.
16% of our cohort achieved Grade 7+ in both maths and Science, an increase of 6% on last year.
Other achievements
12 scholars also received Grade 9 in English or maths. This puts them in the top 3% of all students nationally in these subjects.
Overall, in all subjects, we recorded 36 Grade 9 results
16 out of 21 subjects recorded a 100% pass rate
Of the 58 scholars who qualified for the Ebacc, 60% recorded a standard pass and 35% a strong pass